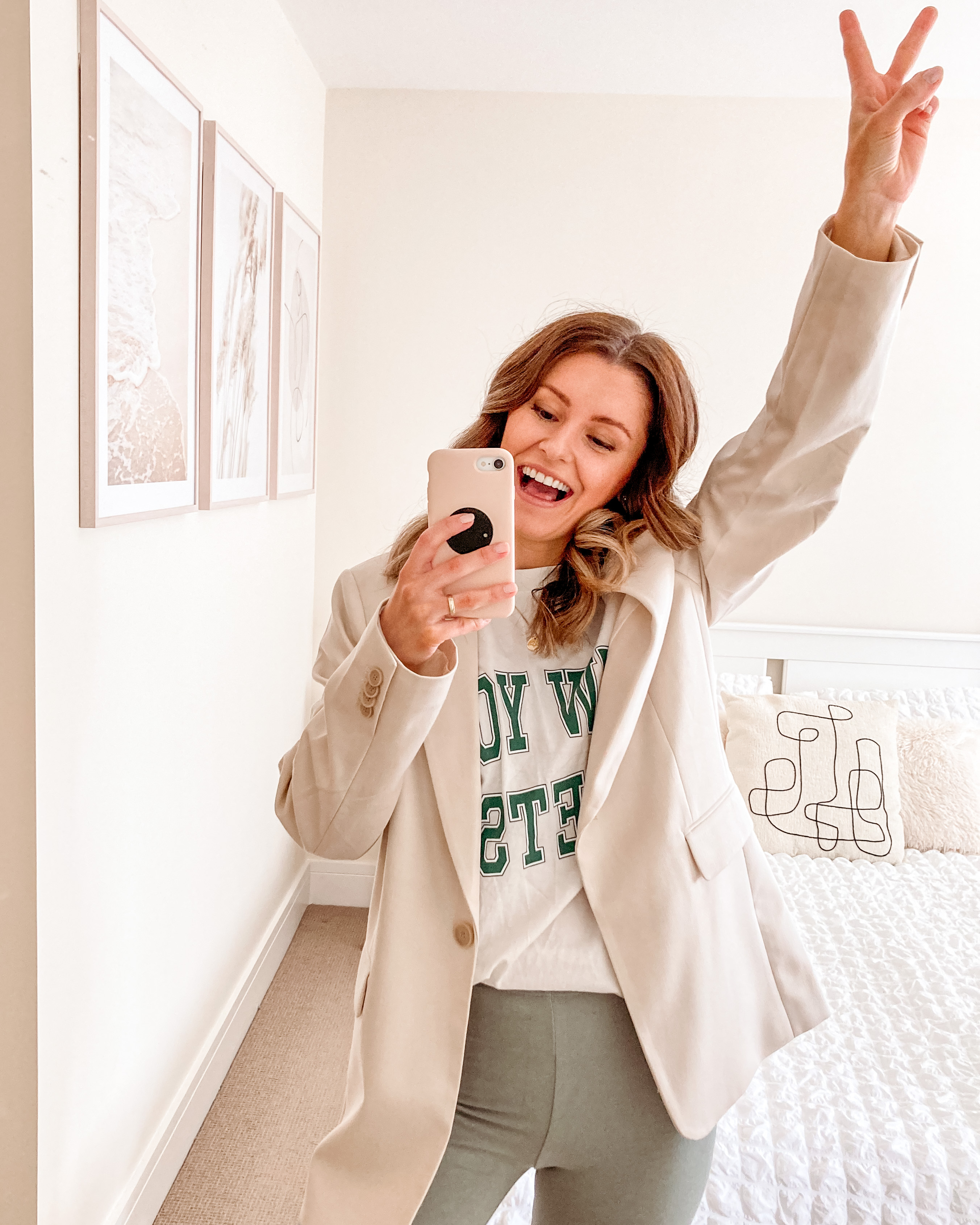 You would love to get there too.
You sometimes day dream about what it would be like to live that life too. That freedom lifestyle.
You know the one...
The waking up to sales notifications. 💵
The freedom to take time off whenever your child is sick without worrying about how you're going to juggle everything (whilst your business makes you money in the background). ⌛
The not having to answer to anyone but yourself. 👩‍💻
All of this whilst you're impacting other people and the world in a positive way. ✨
You have what it takes to build that dream online business for yourself. You are ambitious and you will get there. ⚡
But it just doesn't feel like that simple of a process so far for you.
I know you were meant for this.
And I also know you probably just rolled your eyes reading that sentence above.
I know you probably don't have a lot of confidence in yourself at the moment.
You have seen all these people online selling digital products and thought "Aw that would be nice, but it's never going to happen for me".
You often think "Oh they're lucky they got to that passive income phase, but it will probably never going to be me".
It absolutely CAN be you, my lovely.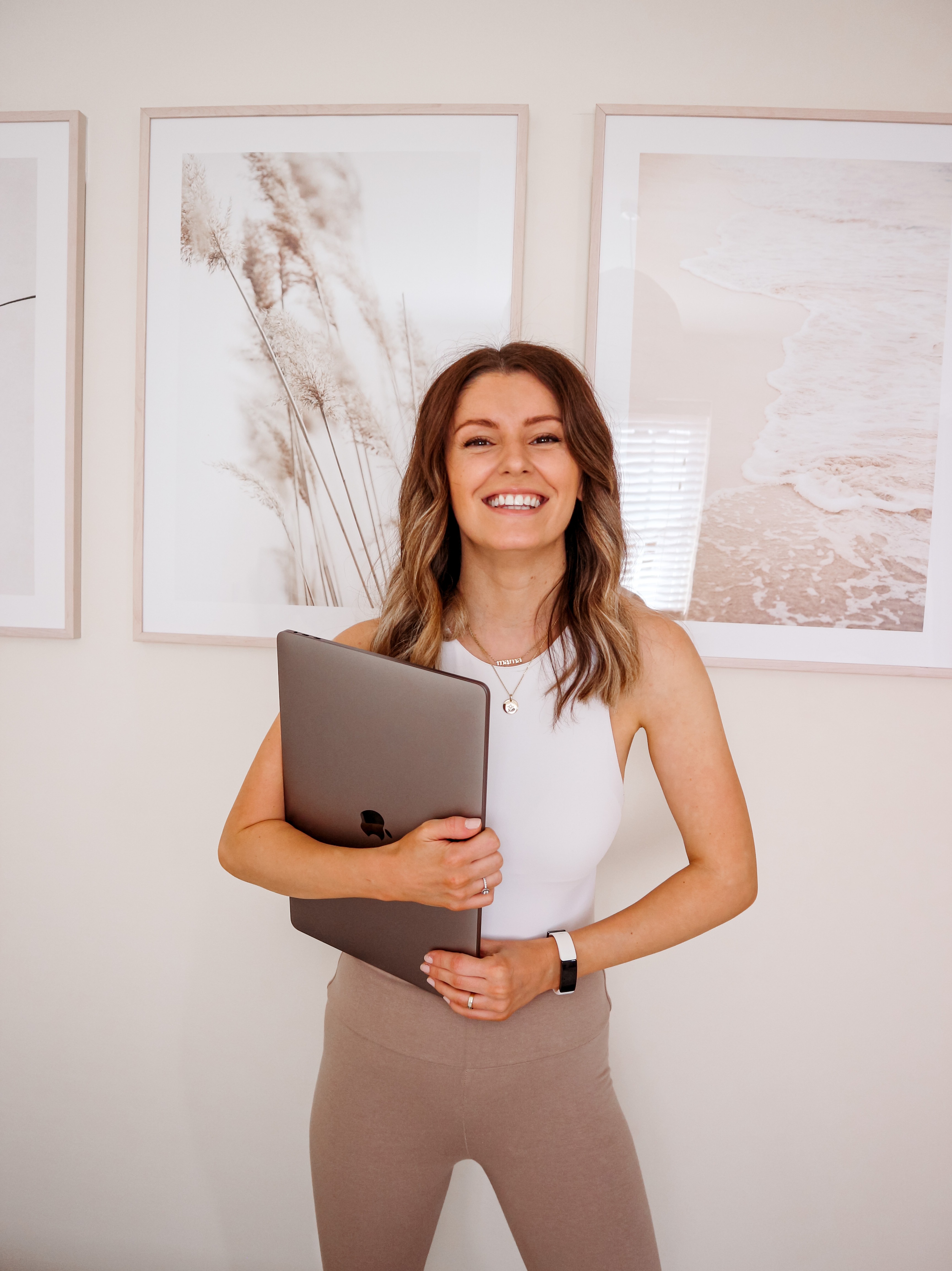 You've been thinking of selling your own digital product for a while now. BUT whenever you do, these thoughts instantly pop in your head:
✗ I'm not confident enough to sell anything. Who would even buy anything from me?
✗ I'm afraid my product will be a huge failure.
✗ I have no idea where to even start. All the information out there is so overwhelming.
✗ I have no idea what to create, how to stand out in an "oversaturated market".

✗ I am afraid I'll put all this time in creating a product and no one will buy.


I get it, I've been there myself. What you need, lovely, is a clear plan that makes this process feel SIMPLE.
✔️ So many people stay stuck in that overthinking of this process. They have so many ideas in their head, but they simply don't know how to get it out there and turn it into a profitable business.
✔️ You see all these "gurus" talk about complicated funnels and strategies that leave you feeling even more overwhelmed.
✔️ You need the A to Z of how to set up and sell this product without overcomplicating things.
✔️ You need someone who's done this multiple times to show you step by step how you can build this business for yourself too.


Introducing...
THE SIMPLE PASSIVE PLAN
The complete step-by-step program to take you from a little idea - all the way to setting up an automated system for selling your digital product passively.
A self-paced course that gives you everything you need in this process, while keeping it SIMPLE.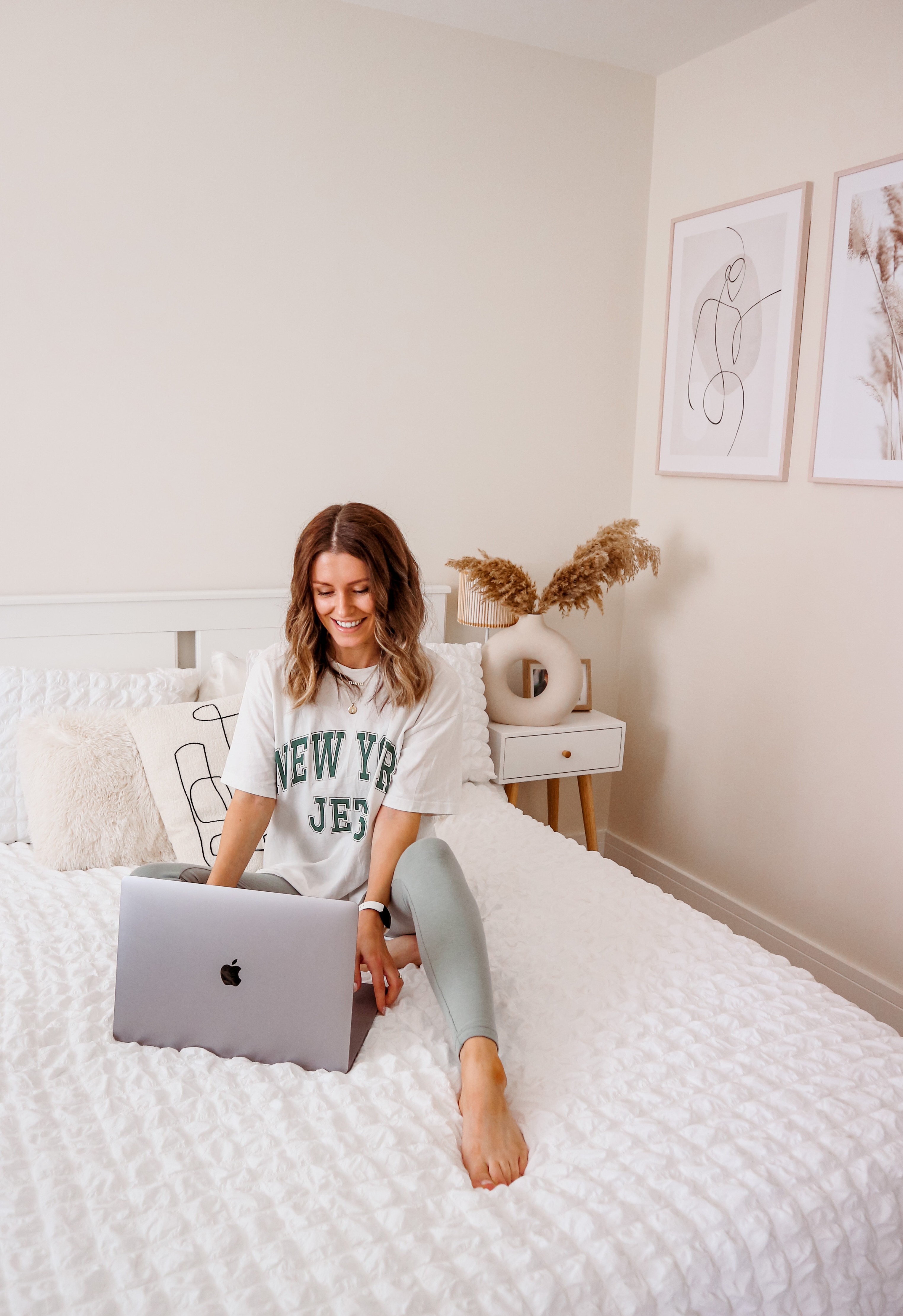 What would it feel like if 3 months from now:
✔️ You have fully set up your digital product in a way that didn't chip away at your sanity.
✔️ Your sales are quickly increasing in this little business you've built for yourself.
✔️ You are amazed at all the passive income coming in daily.
✔️ You are getting emails from people saying how much you've changed their life, business or relationship through your products.
✔️ Your self confidence is growing everyday and you feel so proud of what you've created and how much you've grown.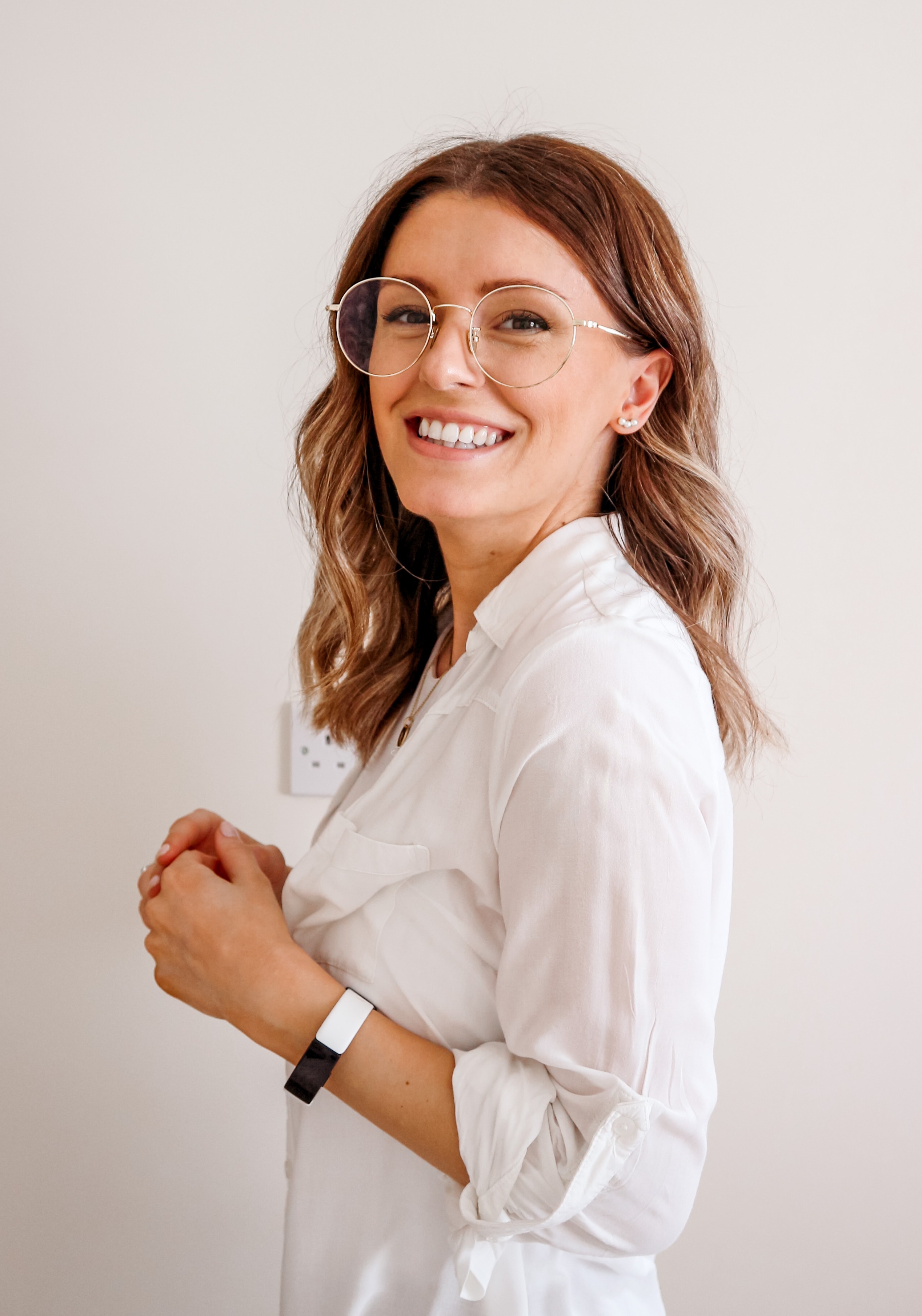 Hi, I'm Madeline
I am on a mission to help as many ambitious women life yourself to grow a profitable online business that they feel so incredibly proud of...
...in a way that feels simple and sustainable.
I started my blog on New Year's Eve of 2013 and it took me years to gain the confidence to start selling my own digital products (in 2020).
I felt it all: the fear of failure, the imposter syndrome, the perfectionism, the fear of no one buying.
But I'm so glad I went and did it anyway.
I have since grown my "little" online business to replace my 9-5 income and that is mostly done through selling these digital products passively.
I am now here to help you do the same. I'll be holding your hand through this whole process, so that you don't feel as overwhelmed as I did years ago.
That was my small start. But it gave me the confidence to keep going. I started setting up more digital products to sell passively:

THE SIMPLE PASSIVE PLAN PUTS TOGETHER YEARS OF WORK, LESSONS AND MISTAKES
So you don't have to keep testing and falling on your face to reach results.
You can take the shortcut, start earning with small digital products and turn this into your full-time business.


As a member of the Simple Passive Plan program, you get instant access to:
All 10 clear steps that guide you through the whole process
Video lessons: click-by-click, look-over-my-shoulder type of tutorials, strategies and tips you need to succeed

Cheatsheets + templates for everything you need to launch (+automate) your digital product

Lifetime access to the course content and any future updates will be free

And lots of bonuses...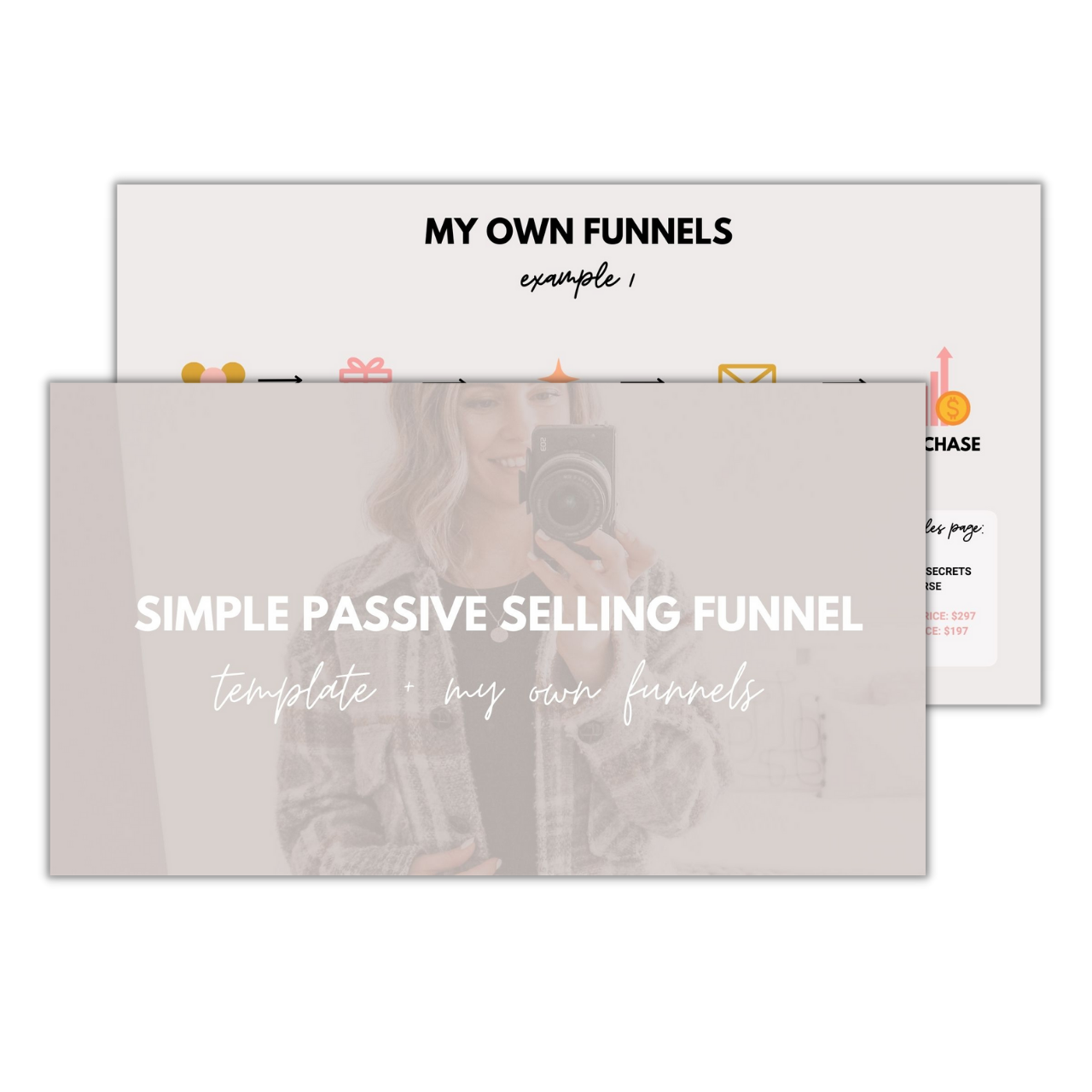 Simple Passive Sales System Template
The exact system I use for successfully selling my digital products every month. The template you can use + examples of my own systems.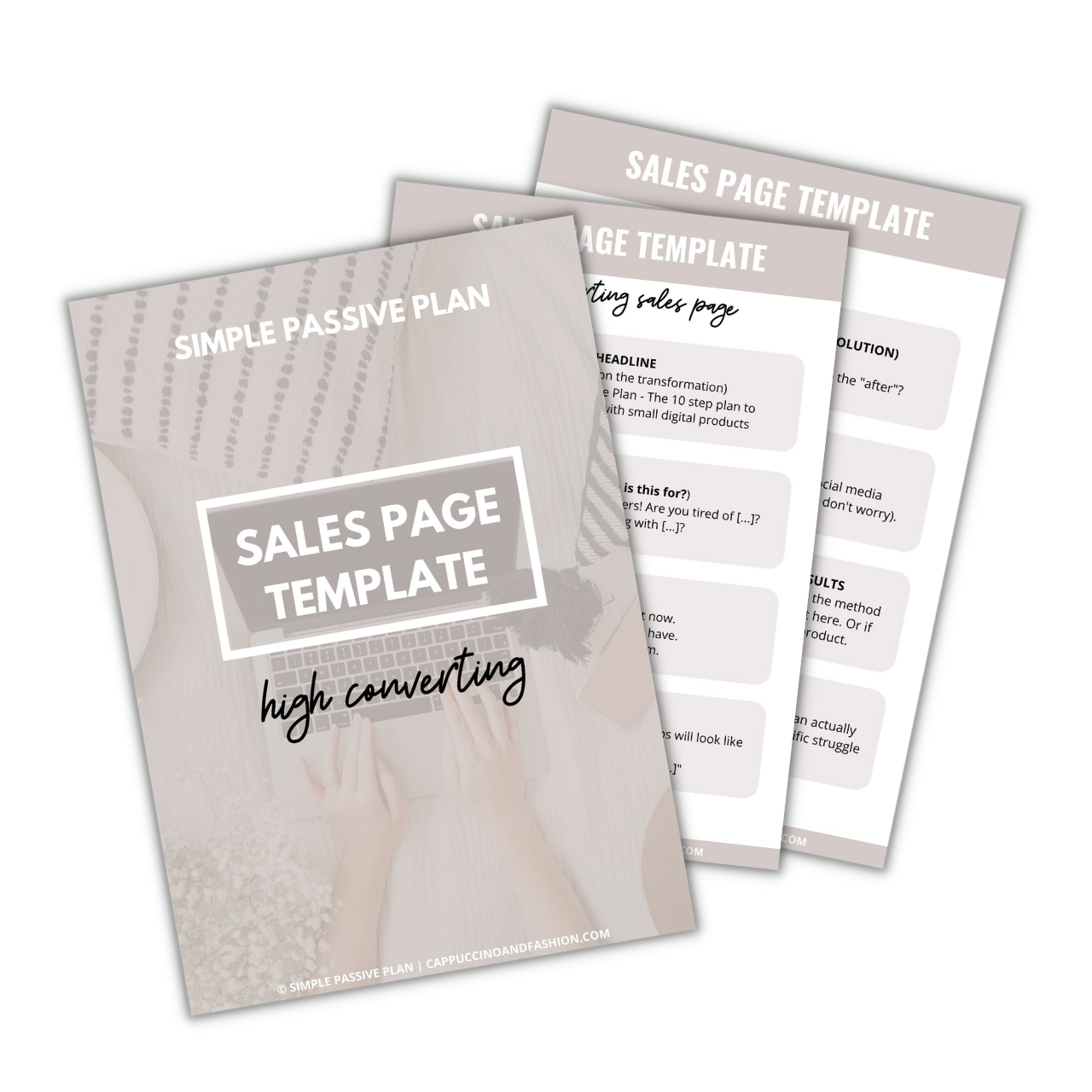 High Converting Sales Page Template
Use this template and examples to create your own high converting sales page that gets you more purchases.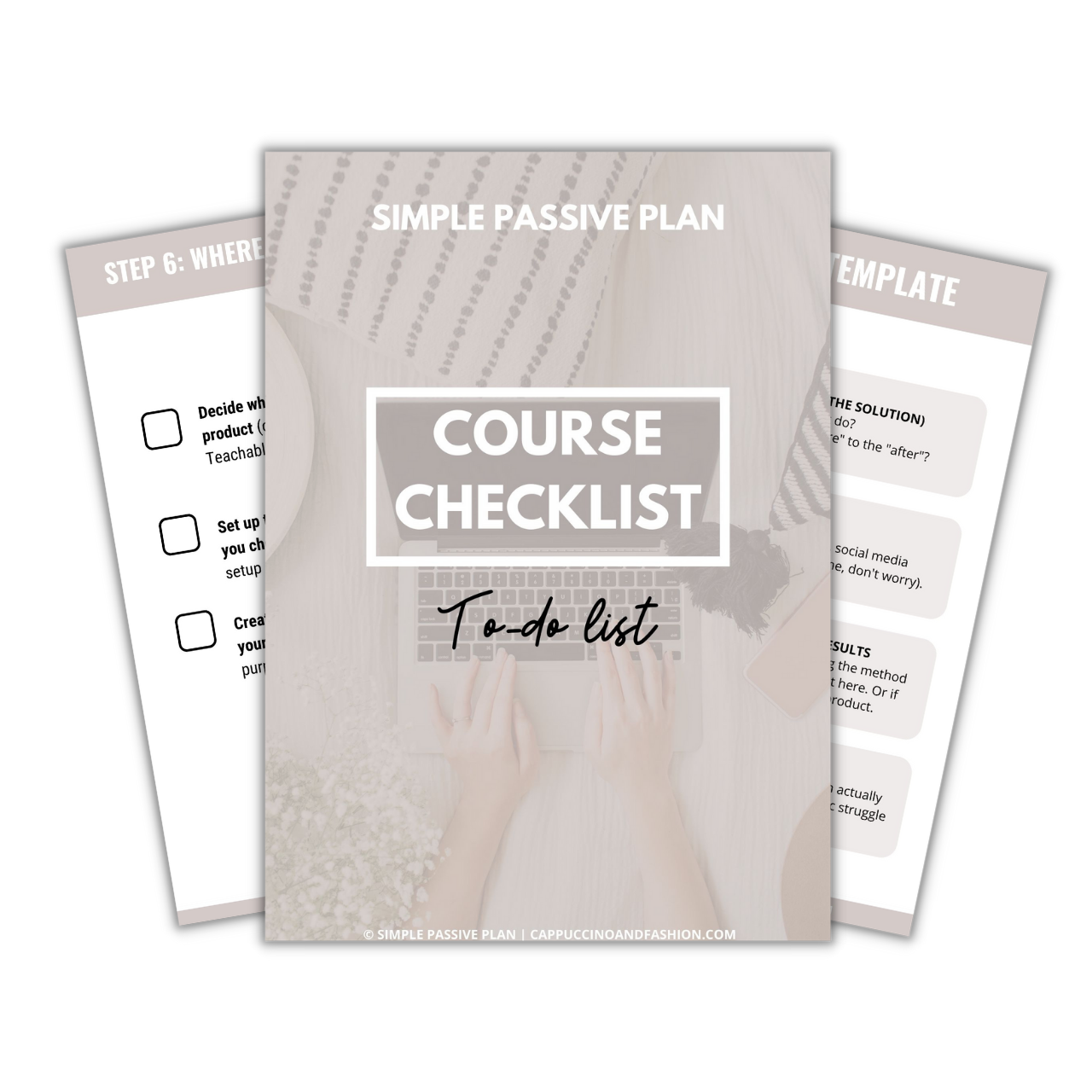 Full Course Checklist and Guide
Use this course checklist to guide you through the whole process, step by step. This will help keep you accountable, see how far you are into the process and exactly what step you need to take next.

This is what you get when you enroll today:

You've got questions:

1. What makes the Simple Passive Plan different?
I have yet to find a course specifically for selling small digital products that includes ALL the steps needed in order to build that passive selling system as well. Most other courses cover only growing your audience or only building funnels.
This takes you from 0 all the way to passive income.
In a way that feels simple.

2. I don't have an idea for my product yet. Should I still join.
Yes! Whether you already have a few ideas in mind or have absolutely no idea what to create, we cover all of this in the Simple Passive Plan.

3. What if I'm busy and don't have a lot of time?
I focus on getting you results as fast as possible. That's why I created this course - the key thing being simple.
I'm not here to overwhelm you with all the fluff. I'm here to give you the exact steps you need, so that you don't waste time on things that don't move the needle.
Also. Once you've put in that initial work and set up your product system, it will keep selling for years to come passively. If that's not a great use of your time, I don't know what is.

4. How long do I have access to the course?
You get lifetime access to everything in this course, there is no current limit on it. You can always go back and re-take the lessons if you need a refresher. And you can go at your own pace.
You will be able to download all printables, worksheets, checklists, resources - and keep them for future reference.