Remember when you first dreamed of becoming a blogger?
You had been hearing about people growing these wildly successful blogs that actually make money.
You might have even heard that content marketing is a billion dollar industry ($412 billion in 2021 according to latest stats). You are smart and driven (otherwise you wouldn't even be reading this page) and you deserve a slice of that pie.
You know you want to ditch the 9 to 5 cubicle life and do something more rewarding. Something that gives you the freedom life you crave and allows you to be a sofapreneur.
But when you gave that blogging thing a go, it led you nowhere. No views. No growth. No money...
Which means you are constantly:
☒ Trading your time for money and missing on family time.
☒ Feeling like you're juggling your work and personal life, whilst not having enough time for either.
☒ Missing out on days with little ones (who are only little for so long) and longing to be able to pick them up from school yourself.
☒ Desiring to do something more rewarding with your life, something that sparks joy in your day.
You really want to make this work, but you have no idea how to make it happen.
You've written a few blog posts before, but only heard crickets. Never made it past hobby-status.
You might not have even started your blog yet, because you don't even know what the first step would be.
You feel overwhelmed by all the information out there on Google.
You feel like you would be competing with famous bloggers and don't know if there's a space for you. Spoiler: There's space for everyone in the blogging world!
Let's change that narrative of overwhelm!
I've helped hundreds of students and aspiring bloggers who felt stuck.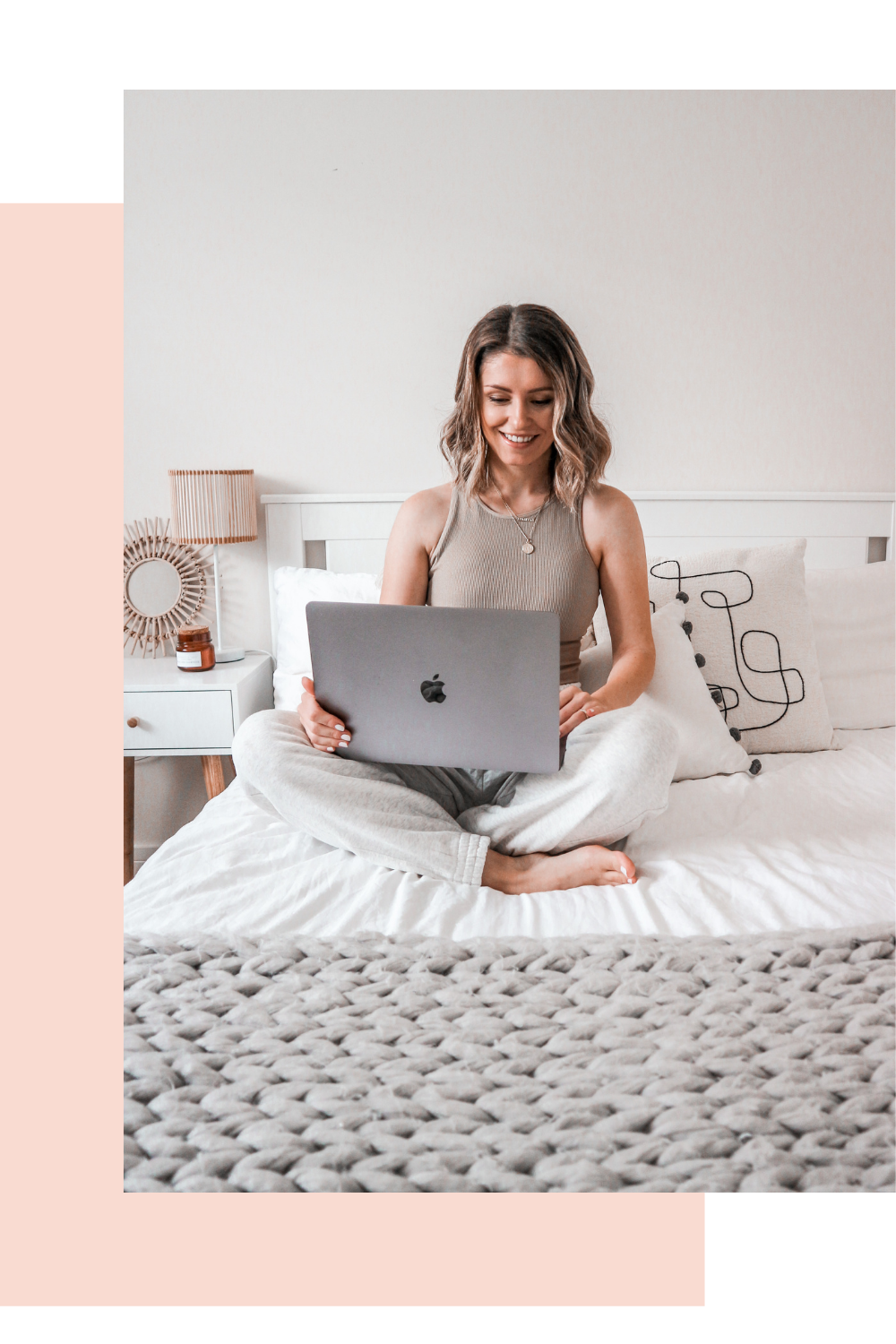 Wake up every morning to sales notifications, affiliate commissions or brand sponsorship offers? 💵
Have a clear plan for your blogging business? 🗓️
Have the freedom to paint your days exactly how you want them to look like? ✨
Create multiple streams of income (even completely passive ones)? 💰
Have the freedom to take time off whenever you need to, while your blog makes money for you in the background? ⌛
Have the freedom to travel and work from literally anywhere in the world? ✈️
Become your own boss and decide exactly how you spend your time? 👩‍💻
Work fewer hours whilst still making a full time income? 📈
Make a positive impact on the world through your blog? 🙂
Of course, blogging is amazing. You get to:
✔️ make money passively while you sleep - literally.
✔️ work on posts and projects you are truly passionate about.
✔️ have complete control over how you make your money in your business.
✔️ be super flexible with your time - I mean, you're the boss of this, right?
✔️ work from anywhere in the world, whether that's your sofa or Italy.
✔️ inspire and make an impact on people's lives through your content.
But you already know there's more to it. It's why you're reading this. Now you need the plan, the strategy, the step-by-step to get you there.
✔️ So that you can wave goodbye to the overwhelm of confusing information and not knowing what to post.
✔️ So that you can start getting real traction on your blog, real pageviews from people who will love reading your blog.
✔️ So that you can increase your income from $0 per month to side-hustle status to eventually full-time income, which will allow you to quit that 9 to 5.
✔️ So that you can finally live that blogger life you've been dreaming of.
So if it's that simple, why do some blogs fail?
That's because:
✗ They constantly overthink what to post, so they end up not posting at all.
✗ They write posts on random topics without doing the proper research first.
✗ They have no idea what SEO elements to include in a blog post to make it rank on the first page of Google.
✗ They don't follow the best practices for viral Pinterest pins.
✗ They don't know how to pitch to brands for sponsored posts or how to effectively monetise their blogs.
✗ They don't know how to properly organise their content, so that they stay consistent in their online business.
Introducing...
BLOGGING SECRETS
The complete step-by-step program to start your blog, grow your audience and monetise it successfully.
Once you join Blogging Secrets you'll be able to: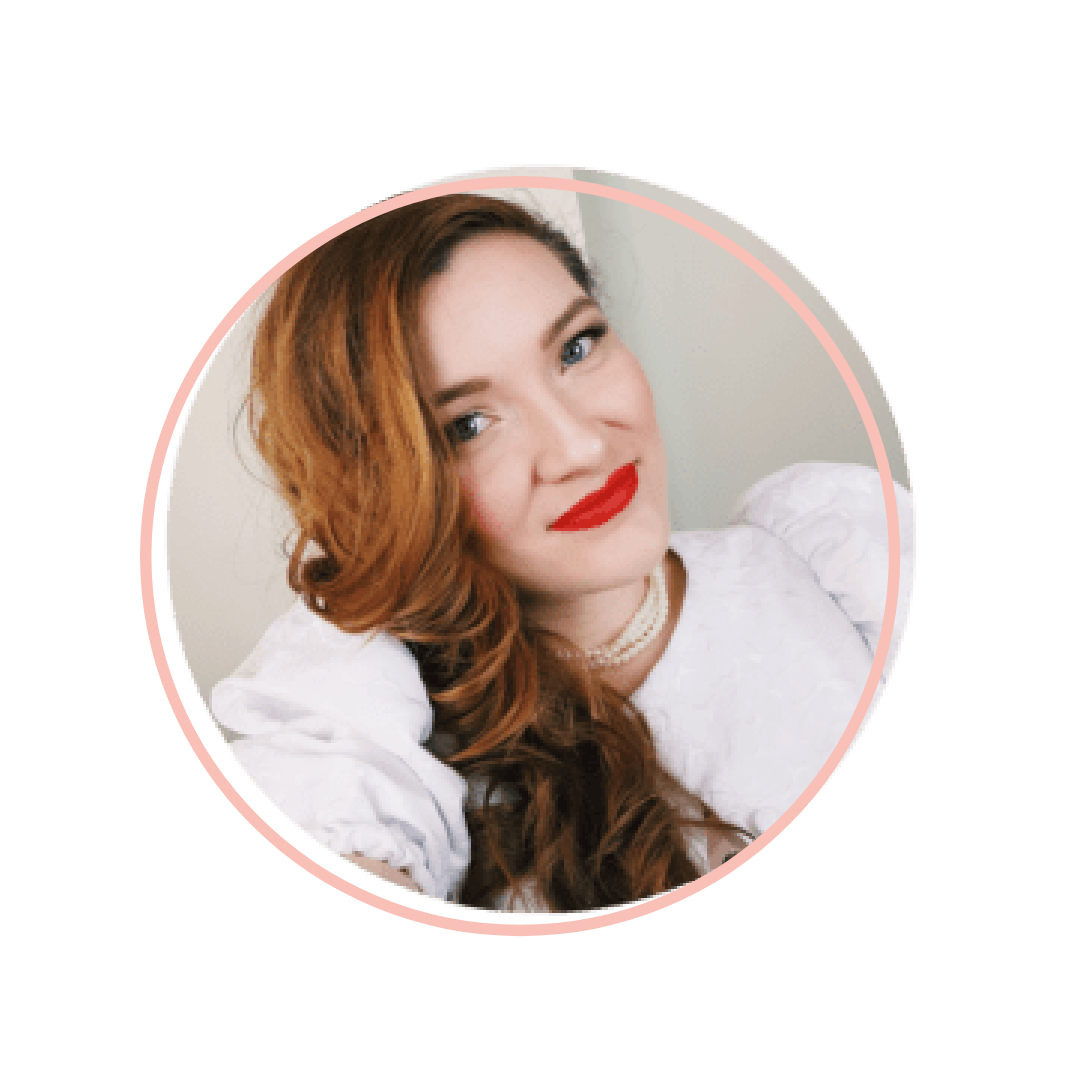 "Madeline, I absolutely loved going through your course. Even though I am not at the beginning of my blogging journey, I still found lots of helpful tips inside this course. Your case study was very eye-opening (wink, wink). What I loved the most about it is that you have small actionable steps at the end of each video - for me this is quite important because I know exactly what to do next. If you are new to blogging, I am absolutely sure that this course will take you from 0 to superstar in a matter of days. You can find in here all the tools, resources and knowledge to get you started with your blog. All the videos are short and sweet which makes them very easy to go through. I highly suggest following her along and do the work along side her."
Kinga - Motherhood Blogger at KingasCorner.com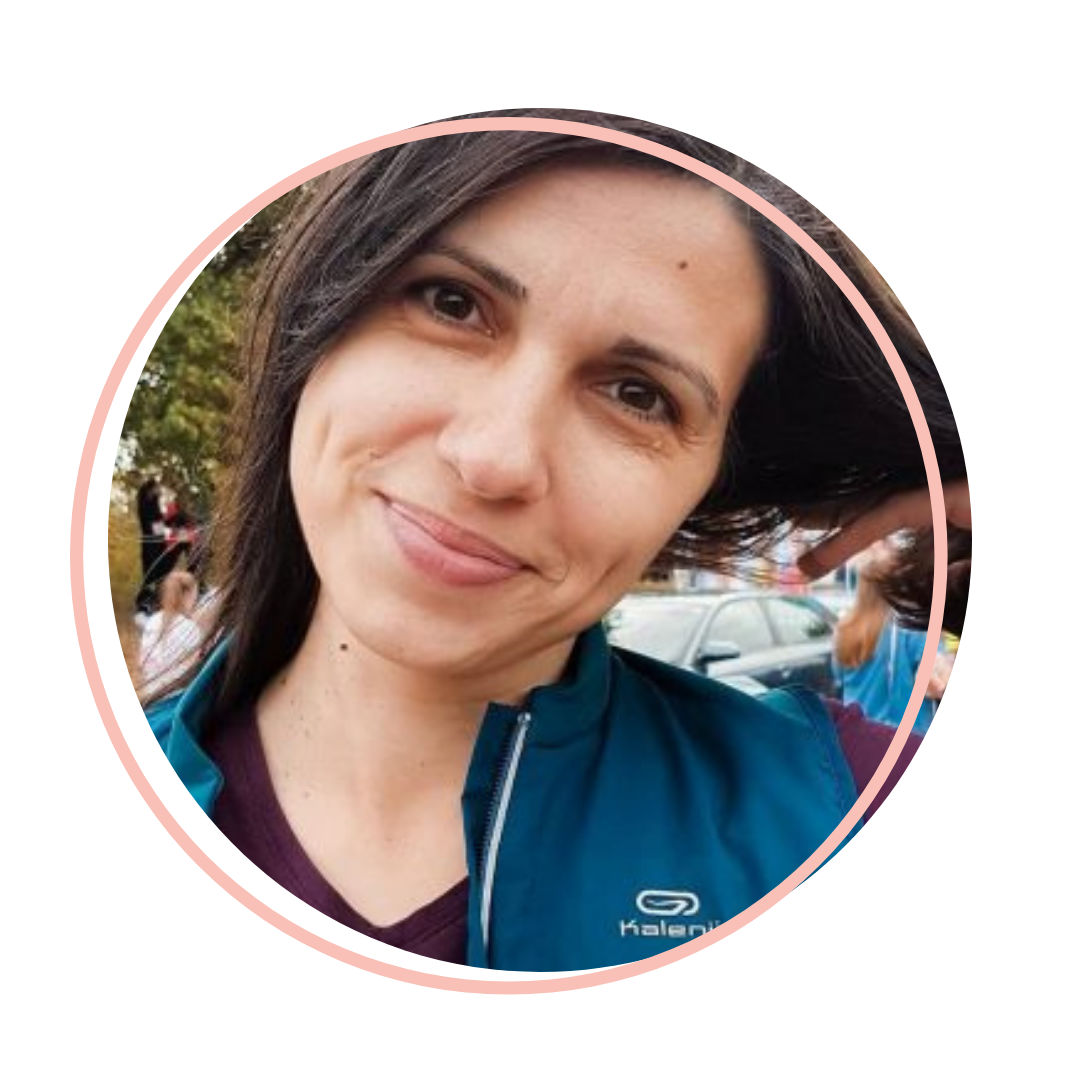 "I thoroughly enjoyed this course, it was the boost I needed to actually take action when it comes to my blog (after almost 4 years since my first post) - speaking of which, I loved the Take Action encouragements at the end of each level. I also took notes as it's packed with great tips and insights without being overwhelming. It's a very well structured, simply brilliant course, for everyone in the blogging world, and Madeline's openness and positivism are enough to get you motivated and to give you the courage to trust yourself!"
Raluca - Parenting Blogger at Zagura.co.uk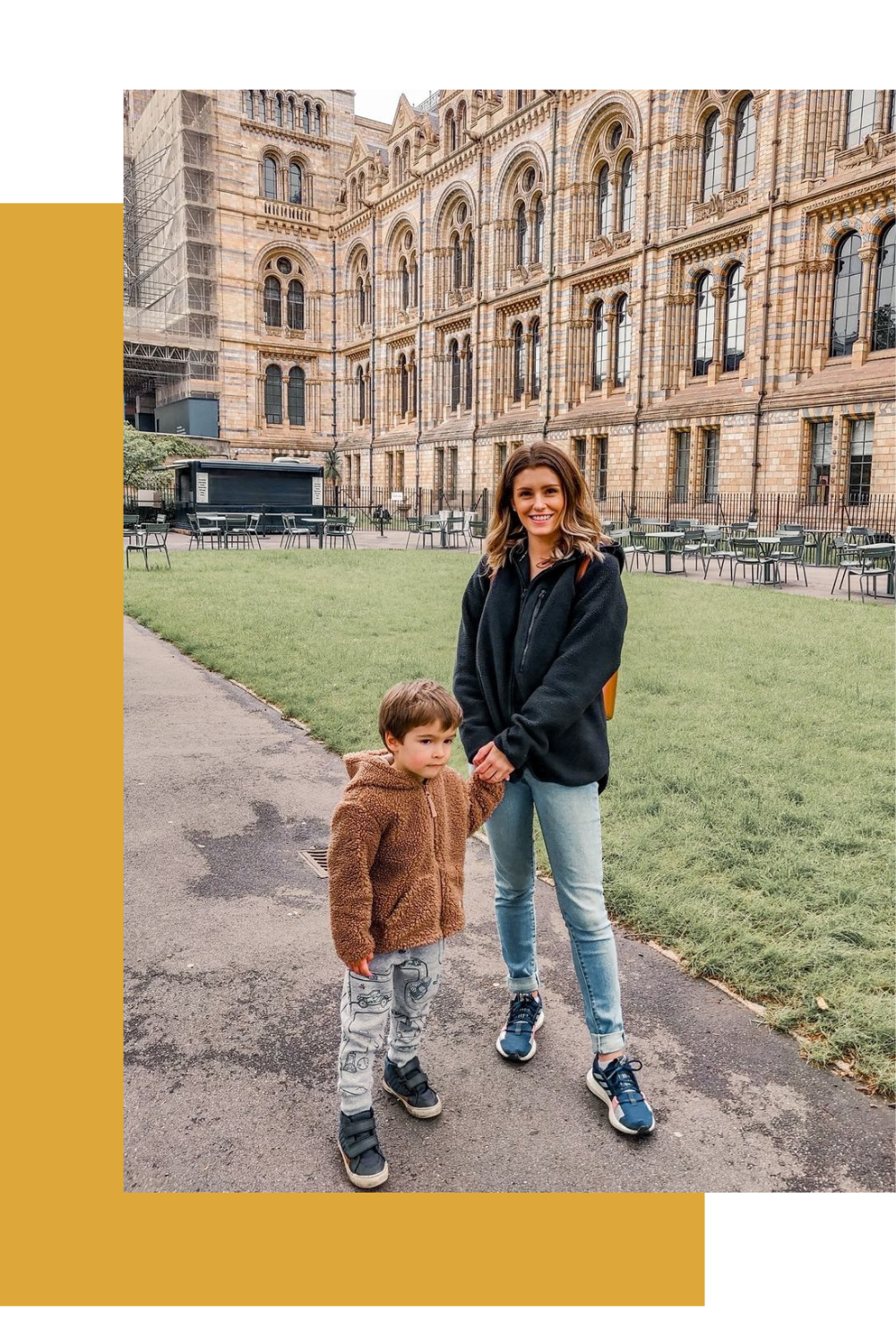 Hi, I'm Madeline
I'm here to help you achieve your blogging dreams and finally turn that hobby into a real income for you and your family.
I'm a full time blogger, content creator and mum. And I am passionate about helping people grow their own online business through their blogs, using super effective strategies to get them there fast.
But it wasn't always like this. When I started my blog (around 8 years ago), I had no idea how to grow it or how I could turn it into an income. I posted endless random posts for years as a hobby, not knowing exactly what to do to get more traction.
Things started to change when I started implementing the strategies that I teach in Blogging Secrets. My hobby turned into a proper job and a full time income, which has allowed me to stay home with my son and enjoy more family time. And I'm so excited to do the same for YOU!
So whether you already have a hobby blog and don't know how to grow, or you have no idea how to even start - I am here to hold your hand through it all!
What would it feel like to wake up to this:
BLOGGING SECRETS PUTS TOGETHER YEARS OF WORK, LESSONS AND MISTAKES
So you don't have to keep testing and falling on your face to reach results.
You can take the shortcut, start earning with your blog and turn this into a proper business.
As a member of Blogging Secrets, you get instant access to:
All 10+ modules that guide you through your blogging journey
46+ videos: click-by-click, look-over-my-shoulder type of tutorials, strategies and tips you need to succeed
17+ printables, worksheets, checklists and more
Our exclusive members-only community for bloggers
And lots of bonuses...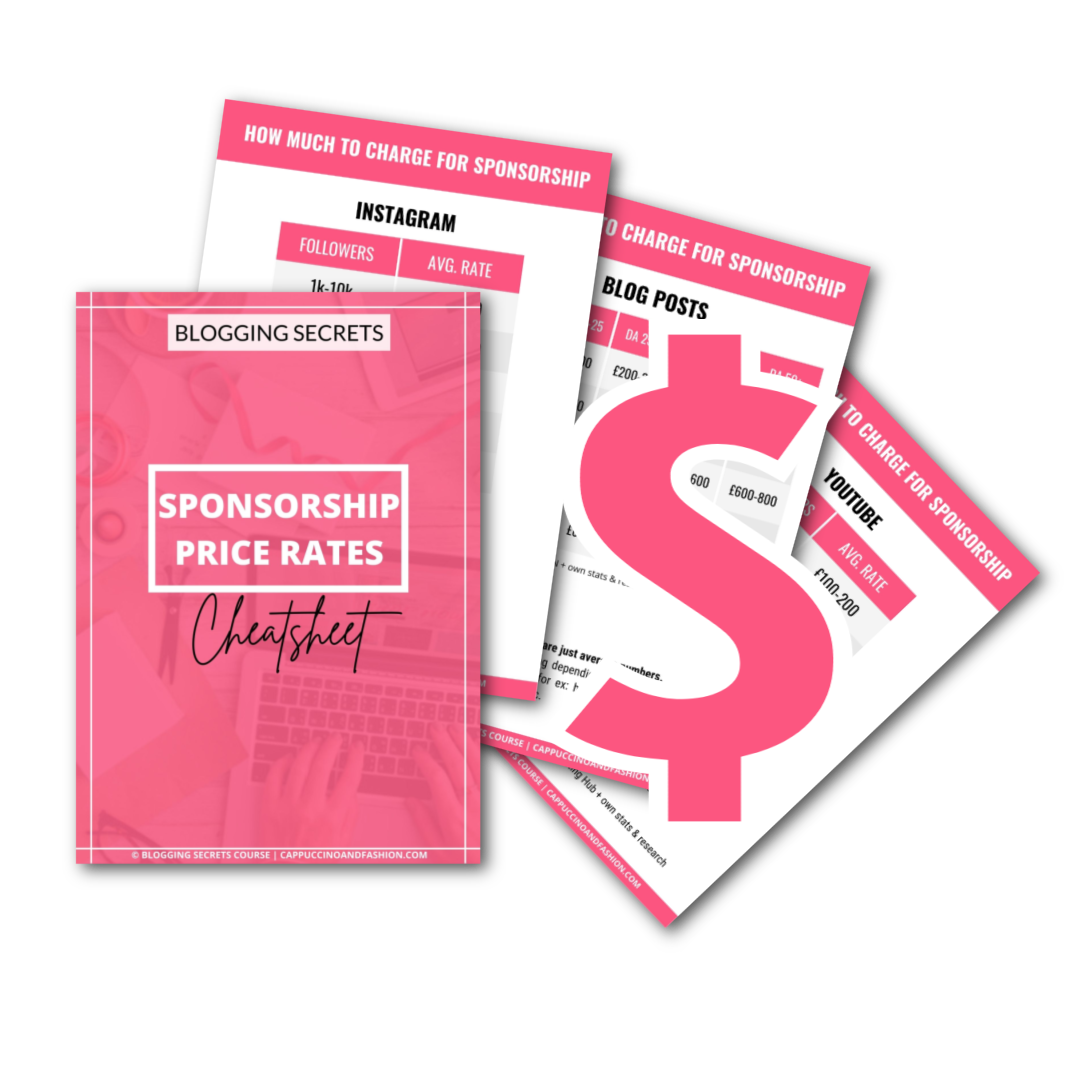 CHEATSHEET:
Sponsored Post Rates for Brand Deals
Use this cheatsheet to help you figure out how much to charge for sponsored posts.
Whether that's on your blog or for your social media (Instagram, Youtube etc.)
You will feel more confident on how to charge for your content creation package and land more brand deals this way.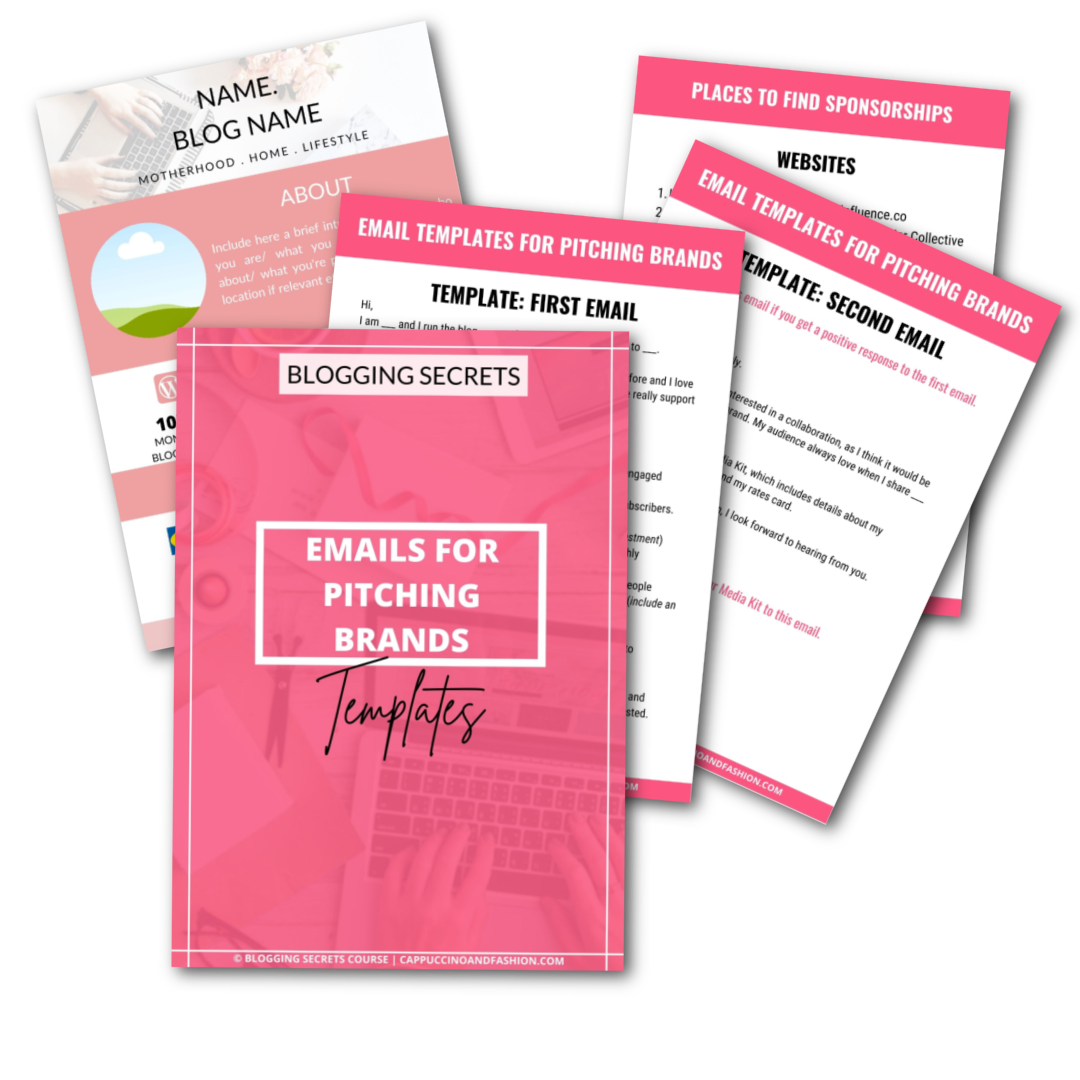 Media Kit Template
+ List of Places to Find Sponsorships
+ Email Templates for Pitching to Brands
Use my own Media Kit Template that has landed me lots of brand deals over the past few months.
You get a guide on exactly what to include and what to leverage to get higher pay on sponsored posts.
You also get a list of places to find sponsored posts and ready-made-for-you email templates to pitch to brands.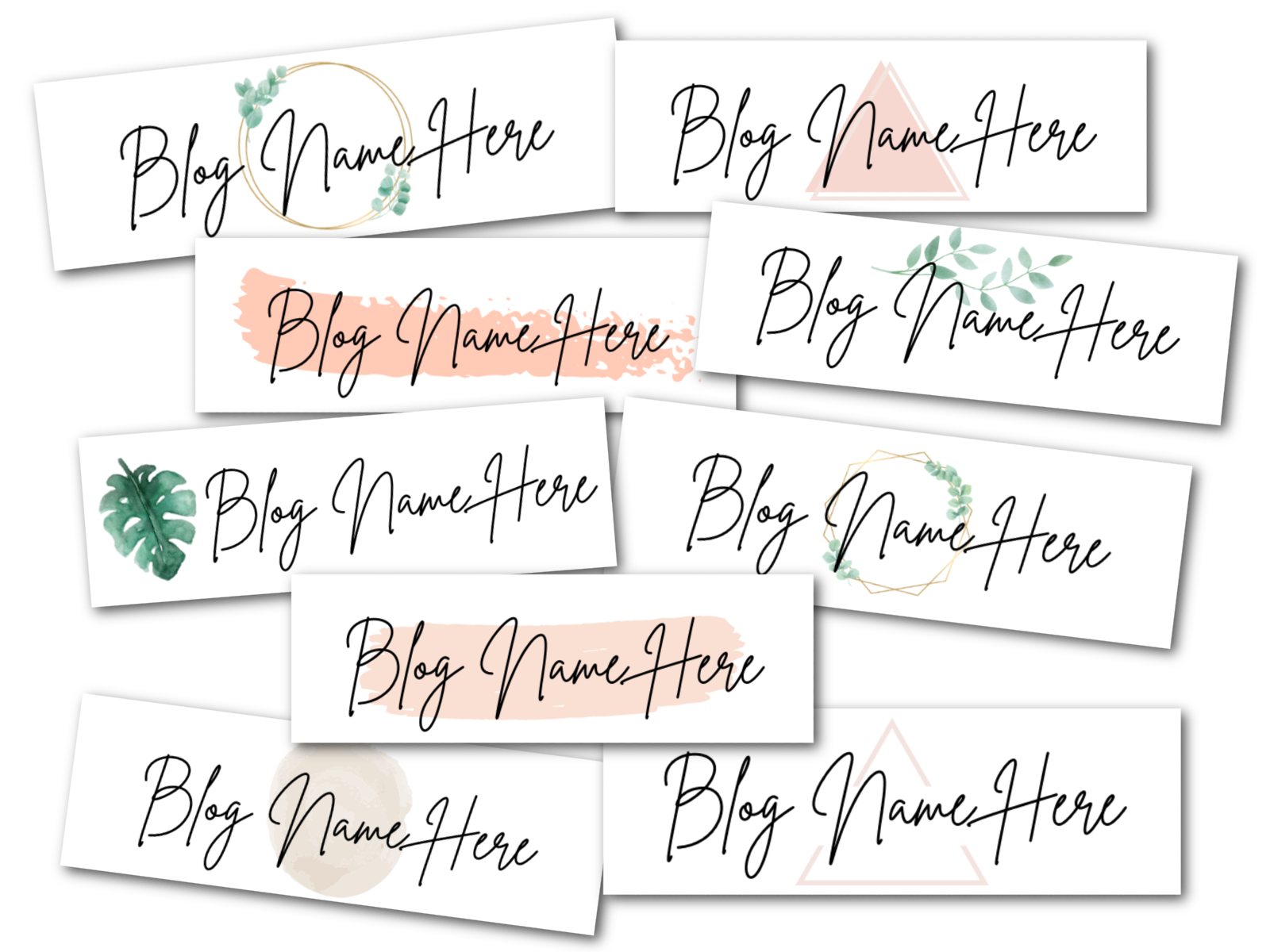 15+ Blog Headers / Logos
Ready to Use
Get access to my blog headers that you can easily customise for your own blog.
You can also use these templates to create a logo for your website.
They are all very minimal, boho-chic inspired.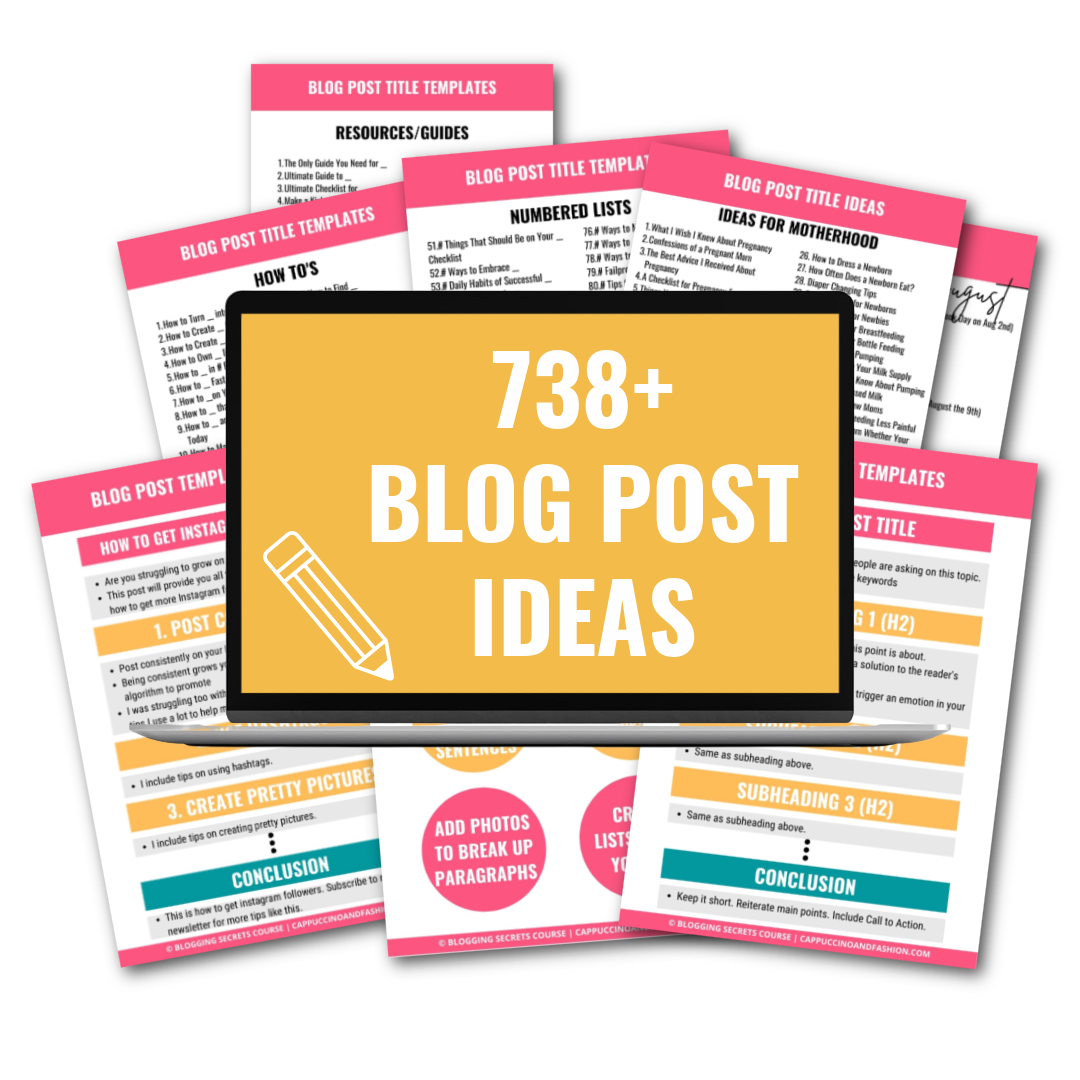 738+ Blog Post Ideas List
+ Blost Post Templates
Huge list of blog post ideas for different niches or topics, so you never get stuck for ideas.
You get lots of blog post title starters too, so that you just fill in the blanks and start writing.
This will make it super easy to create content consistently.
This is what you get when you enroll today:
What's in each module of the course?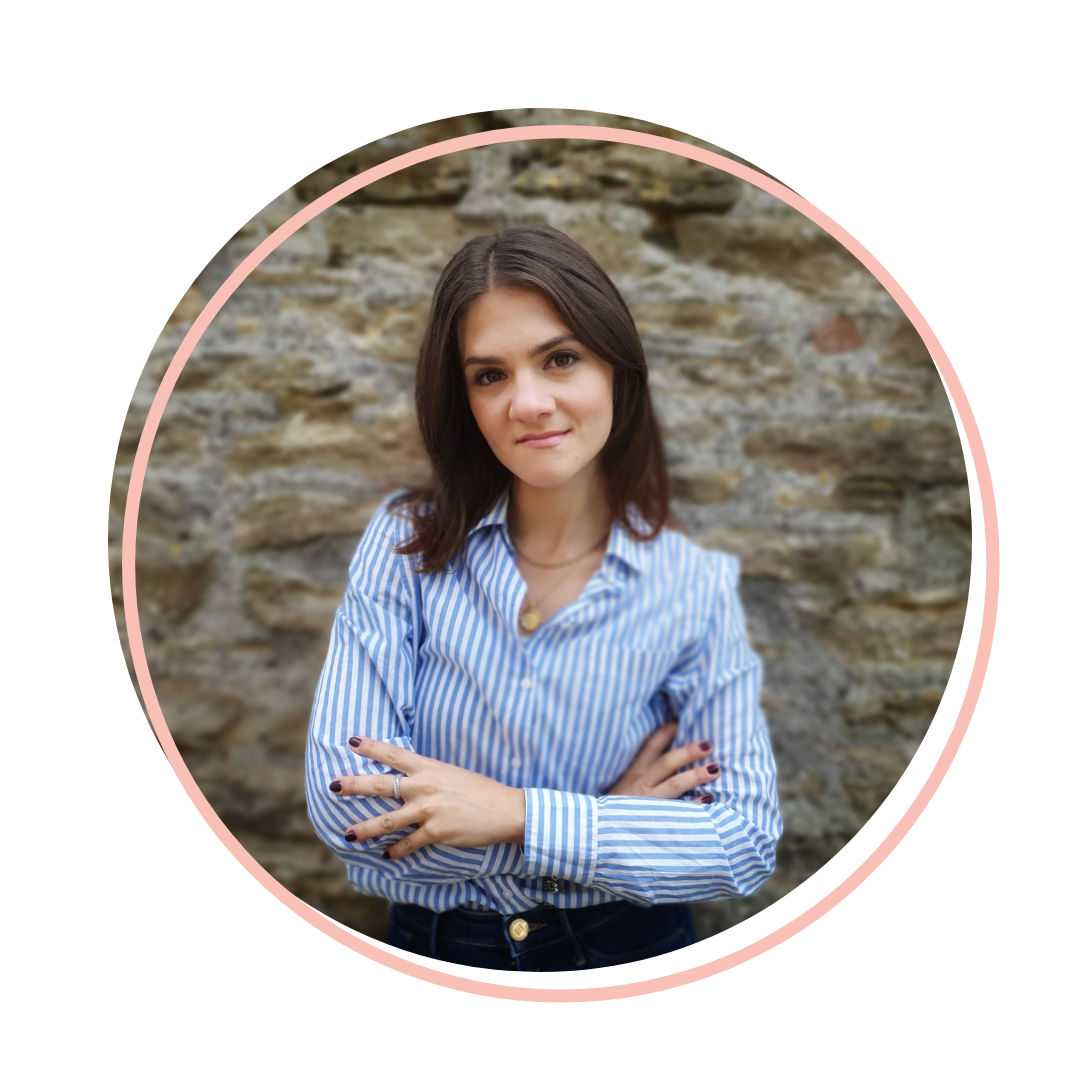 "Madeline's Blogging Secrets is everything you need to start and build your blog! Although I wasn't a complete beginner as I had already built my Wordpress site, I have learnt so much on her course. From better understanding how to optimize my website for SEO to practical advice on planning content, building an email list and ways of making money. The course provides all the information you need and you can literally follow Madeline's step-by-step instructions in her modules and videos. With helpful bonuses and templates, it's definitely a course worth doing."
Irina - Therapeutic Counsellor at IrinaFlorea.com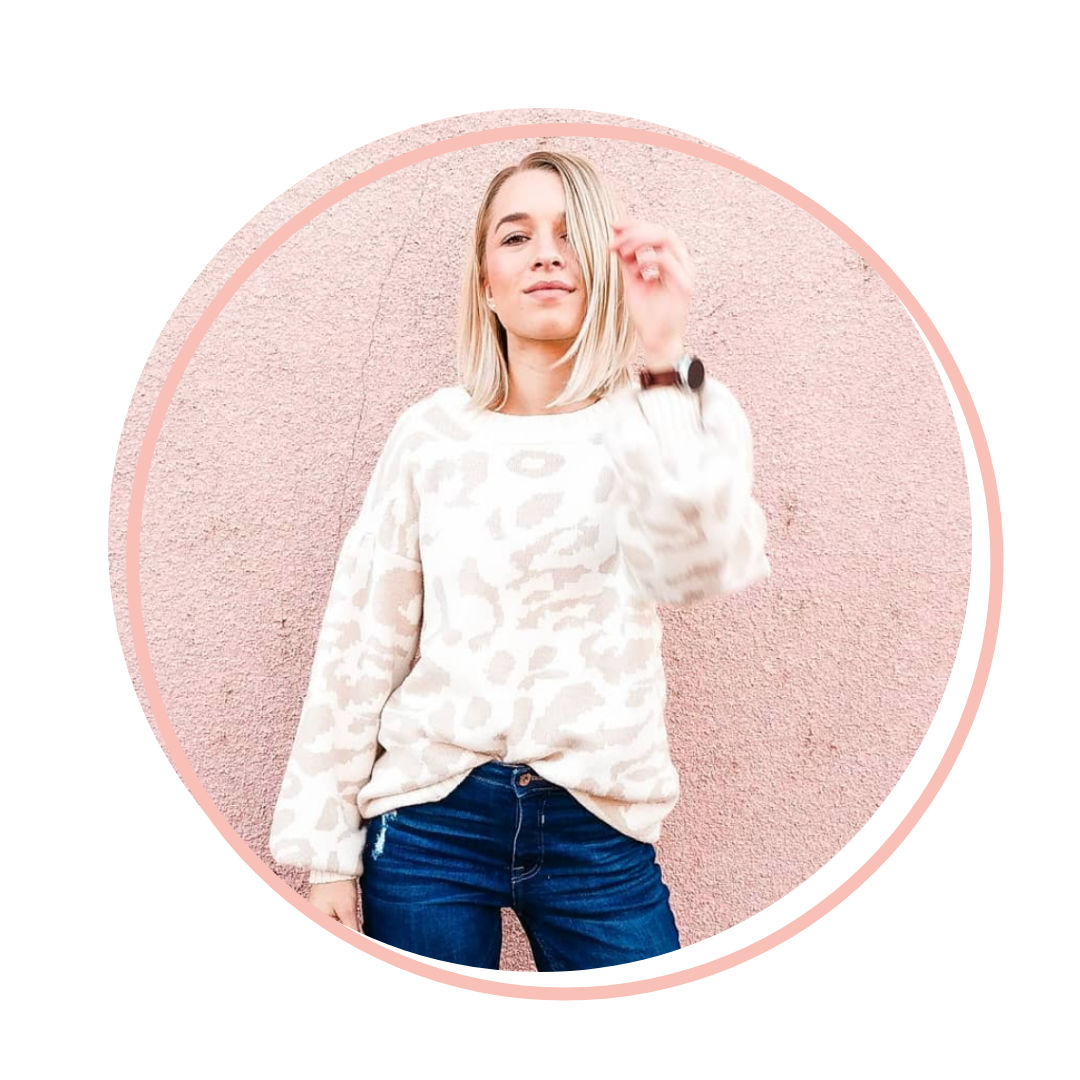 "I have been loving the course! I made it as far as installing Google Analytics. It is really informative and you go over a lot of things I wouldn't have thought to incorporate into my website! And you are so relatable and easy to watch. I am very impressed."
Hannah - Fashion Blogger
"I'm scared to invest right now. I'm not sure if it's the right time."
I truly get it. I felt the exact same way every single time I would be reading a course page trying to decide whether I should take the leap or not.
I was scared to push that buy button, wondering whether I would actually get my investment back.
But after every single investment I made in teachers, courses, mentors or coaches, my business flourished more and more and it grew exponentially.
Because that's the thing. You could either take years and years of Googling and trying to figure this blogging thing out, to possibly give up before you start making a dime from it.
Or you could invest in yourself, take that action and step by step grow your blog into your full time thing.
You've already proven you are ready for this by being here and reading this.
You were not meant to be stuck in a job or life you dislike. You have what it takes to change your life (yes, I said it, as cheesy as that sounds).
You are determined to make this happen and I'm so excited to be there rooting for you and helping you get there faster.
Let's do this!
If you want to start making real money from your blog, then Blogging Secrets is for you.
You will love Blogging Secrets if:
✓ You have a hobby blog and would love to turn it into a full time income.
✓ You don't have a blog yet, but would love to start one.
✓ You are struggling to get more pageviews and don't know how to make money with your blog.
✓ You are super busy and don't have a lot of time (you will get super time-effective strategies to get more done in a short time).
✓ You are posting randomly, just hoping one of your posts goes viral.
✓ You've tried so many things and nothing seems to work for you.
But Blogging Secrets is not for everyone.
I wouldn't want to waste your time.
Blogging Secrets probably isn't for you if:
✓ You are not interested in starting a blog any time soon.
✓ You want to make money overnight without putting in the effort.
✓ You don't want to work hard to turn your dreams into your reality.
You've got questions:
1. What makes Blogging Secrets different?
There is no fluff. You will get EXACTLY what you need in order to make the needle move and actually see a difference. 
I help you make strategic decisions for your blog, so that you can see results faster.
It worked for me and my students and it will work for you, as long as you put in the work.

2. I don't have a niche figured out yet. Should I still join?
Yes! Whether you're in between a few niche ideas or have no idea what you want to write about. Blogging Secrets will guide you on how to find your passion and the niche or topics you will write about.
3. What if I'm busy and don't have a lot of time?
I focus on getting you results as fast as possible. I provide you with specific plans and strategies that help you maximise your efforts in as little time as possible. 
After taking Blogging Secrets, you will be much more efficient with your time and will know exactly what you need to focus on in that little time that you have. So you don't waste time working on things that don't make a difference.

4. How long do I have access to the course?
You get lifetime access to everything in this course, there is no current limit on it. You can always go back and re-take the lessons if you need a refresher. And you can go at your own pace.
You will be able to download all printables, worksheets, checklists, resources - and keep them for future reference.